CONTROL PRODUCTS THAT SURMOUNT AEROSPACE DEMANDS
Focused on the design, development, and manufacture of specialty fluid and motion control products for demanding aerospace and defense applications. CIRCOR Aerospace products are flying on most commercial and military aircraft, including single and twin aisle air transport, business and regional jets, military transports and fighters, and commercial and military rotorcraft. Other markets include unmanned aircraft, shipboard applications, and military ground vehicles.

CIRCOR | Aerospace Product Brands (Aerodyne Controls, Circle Seal Controls, Bodet, Industria, Motors, Loud Engineering, U.S. Para Plate) are manufactured in Corona, California, Hauppauge, New York; Paris, France; Uxbridge, UK; and Tangier, Morocco. CIRCOR Aerospace is headquartered in Corona, California.
Featured Content
CIRCOR Aerospace's Emergency Landing Gear Blow-Down System on the Helicopter is the last resort for landing gear deployment in an Emergency (loss of Hydraulic Power), allowing pilots to conduct safe landing and protect our troops.
Current heavy lift designs demand to be reliable, low maintenance and survivable. The new heavy lifter is designed to allow the U.S. Marine Corps and international militaries to move troops and equipment from ship to shore and to higher altitude terrain more quickly and effectively than ever before. The CIRCOR Aerospace's emergency Landing Gear Blow-Down System is designed to provide an additional layer of redundancy and safety. In the event of hydraulic power loss, the blow-down system provides pneumatic power to the actuators that extend the landing gear preventing catastrophic emergency landing.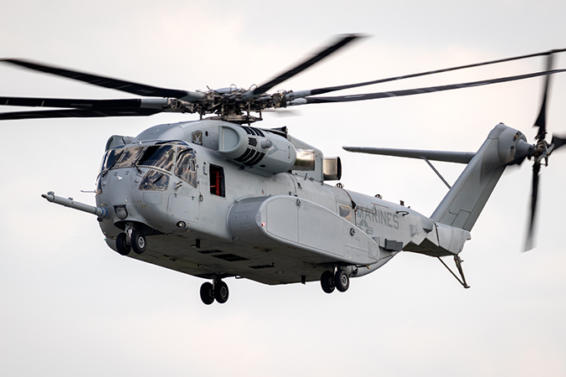 CIRCOR | Corona A&D Air Check Valves support the mission-critical human life sustainment on the spacecraft on missions to reach the Moon and Mars.
CIRCOR Aerospace has designed, developed, assembled, tested and delivered two types of complex air check valves used within the Air Revitalization Subsystem (ARS) of the Environmental Life Support System (ECLSS) for the spacefraft Crew Exploration Vehicle (CEV). This spacecarft is intended for use on the Journey to Mars, "Moon to Mars."