A Continuity of Excellence
A legacy of energy-efficient performance lives on.
At Houttuin, our original innovation was a pump that could handle large quantities of viscous liquids while minimizing energy loss. Efficiency caught on.
Houttuin' a CIRCOR brand' developed the original pump design that became the blueprint for today's low-pressure' twin-screw positive displacement rotary pumps. These pumps, initially built in 1929 for the Dutch coal industry, solidified our reputation for manufacturing high-quality, energy-efficient and cost-effective industrial pumps.
Houttuin Pumps are used worldwide in a variety of industries, including chemical and petrochemical' tank farms' power plants' offshore' refining' shipbuilding and marine' soap' food' beverage' plastics and sugar.
To manufacture its complex screw shafts to the extremely high tolerances necessary for its pumps, Houttuin employs specially designed and built CNC machines. Equally important, every pump undergoes both a hydrostatic test and running test at our testing facility to approximate—as nearly as possible—actual duty conditions.
Houttuin is ISO 9001-certified and has manufacturing operations in Monroe, North Carolina and Allweiler India, Daman.
Featured Products
DESIGNED TO PERFORM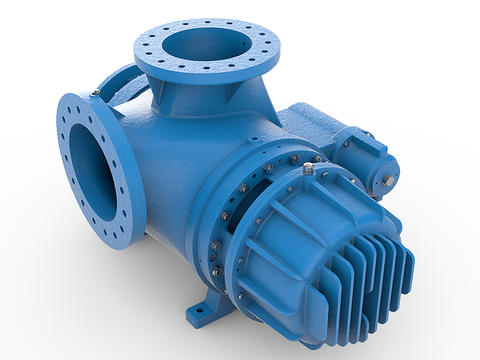 Houttuin's 249.TT series pump is used for unloading and transfer applications. The TT series has fewer parts, is lighter in weight and offers a lower net positive suction head (NPSH) than similar sized pumps.
Houttuin 249.TT Series Twin Screw Pump
Learn more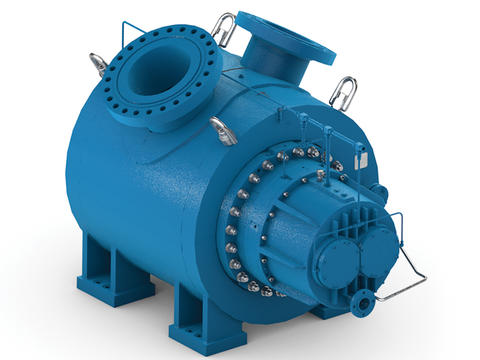 High pressure twin screw pump. The MR series is suitable for handling between 0 to 100% gas and is ideal for high capacity production and transportation applications in the Oil & Gas market
Houttuin MR Series
Learn more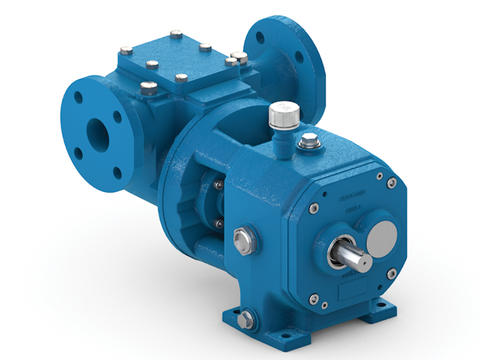 The Houttuin single entry twin screw pumps series 136 are horizontal rotating self priming positive displacement pumps. Two intermeshing screws rotating in a pump casing ensure high pumping efficiency with constant axial flow and unequalled suction power.
Houttuin 136 Series Twin Screw Pump
Learn more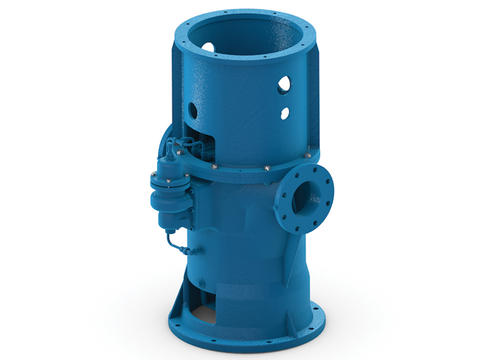 The Houttuin double entry twin screw pumps series 211.40 are vertical rotating self priming positive displacement pumps.Two inter-meshing screws rotating in a pump casing insert ensure high pumping efficiency with constant axial flow and unequalled suction power.
Houttuin 211.40 Series Twin Screw Pump
Learn more
Engineered to meet demands and exceed expectations
How Twin-Screw Pumps Work
Because they're designed to move fluid at a consistent rate, regardless of pressure, twin-screw pumps deliver results where centrifugal pumps are unable to and are able to actually increase efficiency as viscosity rises.
But twin-screw pumps don't just offer performance, since they are designed to eliminate metal-on-metal contact which means a longer life, improved reliability and less downtime.
In addition, unlike other pump options, twin-screw pumps can:
Tolerate contamination
Handle a large range of viscosities and fluids
Low NPSH required
Run dry
Low fluid sheer
Operate at variable speeds
And with twin-screw pumps' ability to handle multiple liquids at multiple viscosity rates, they can be used for a wide range of applications.
3D Product Experience
Twin-Screw Pumps
Industries Served
CIRCOR delivers customer-focused solutions in strategic global markets' where tough challenges' harsh environments and high-stakes situations demand precision performance and reliability. To deliver where failure is not an option' CIRCOR | Houttuin brings customers a portfolio of pumping products and systems and deep experience and expertise in critical applications.

AFTERMARKET
Your best resource for service, maintenance and quality parts.
No one knows your valves, pumps and systems like the experts at CIRCOR. Our certified OEM parts are engineered to meet or exceed original equipment standards and our service and support teams are equipped with some of the best knowledge in the industry. We have the resources to troubleshoot, analyze and solve even your most complex issues in ways other service options are unable to.
Explore Our Success Stories
News
ARTICLE
Twin-Screw Pumps in Tank Terminals
In this article published by Tank Storage Magazine, Axel Jäschke, business development director at CIRCOR explains how twin-screw pumps can improve flexibility, simplicity and efficiency at tank terminals.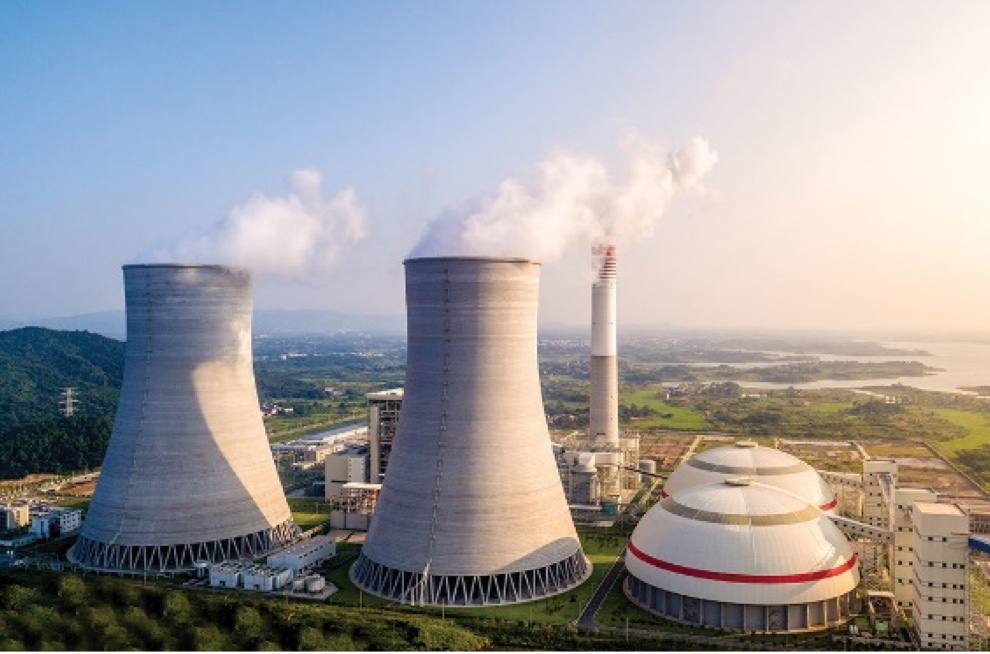 CASE STUDY
Keeping the Lights On: Performance Insurance for Mission Critical Pumps in A Peaking Power Plant
Just because a twin-screw fuel pump is more than 40 years old and has never seen a doctor doesn't mean it shouldn't. Read our new case study to find out how a primary supplier of backup electrical power benefited from a comprehensive health check performed by a CIRCOR authorized service center on two mission critical pumps. When they learned the pumps were operating well outside the factory clearances and design tolerances the equipment was built for, there were decisions to make.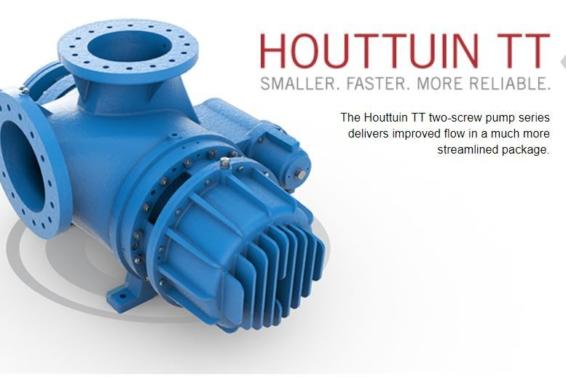 HOUTTUIN 249.TT
The Houttuin 249.TT two-screw pump series delivers improved flow in a much more streamlined package
ENGINEERED TO MEET DEMANDS AND EXCEED EXPECTATIONS
When creating the Houttuin 249.TT series, we kept our end users top-of-mind and created a better performing, smaller sized two-screw pump to meet their needs. In addition to an incredible flow rate, the Houttuin 249.TT series has fewer parts, is lighter in weight and offers a lower net positive suction head (NPSH) than similar sized pumps.
THE NEED FOR SPEED
In transfer and unloading applications, the longer the process takes, the more it costs. With the Houttuin 249.TT series, you'll be able to unload fluids faster than ever. And your performance won't vary even if storage fluid levels or inlet pressures do.
SMART TECHNOLOGY
Twin-Screw Pump Smart Technology Package Safe and Reliable Tank Unloading & Stripping
SIMPLY INSTALL IT, SET IT AND FORGET IT.
CIRCOR's Twin-Screw Smart Technology Package automatically adjusts flow in real time to operating conditions protecting the pump from cavitating, while maintaining the highest capacity possible. Our patented algorithm, designed to detect cavitation, makes it possible to preserve required flow in normal operation without oversizing the pump for worst-case scenarios that may occur when stripping a tank or pipeline.
Contact Houttuin
Allweiler India Pvt. Ltd.
Address Plot No. 22, 653/1, Somnath Co.op Ind. Soc. Ltd., Kachigam Road, Daman 396210, India.
Tel:- +91-260-2240772 / +91-260-2242075
Inquiry