Benefits
Fluid Handling Solutions That Work For You.
Any fluid
Any viscosity
Low NPSH
requirements
Excellent efficiency
Challenge
The Challenges
You Face Everyday
You measure success by inventory turnover. Unloading and loading of product and petroleum tankers, rail cars and tanker trucks must be performed as quickly as possible. Wasted time is lost revenue. The fluid handling equipment at these facilities must not only be reliable, but efficient as well, delivering the flow needed to move fluids into, around and out of the terminal.
The above-ground tanks at the Storage terminal serve as the midstream receiving and distribution point for the crude oil that has traveled to this location via pipeline' rail car' truck tanker or ocean vessel. In addition to crude oil and heavy fuel oil' a wide range of premium' light end hydrocarbons (e.g.' sales oil' naphtha' distillates and gasoline) are also cycled through these temporary holding points.
Apart from those products arriving via pressurized pipeline' all of the other aforementioned transportation methods will require process pumps to unload their cargo and to transfer it to the Storage tanks. At the required time' the tanks will then need to be unloaded to support blending activities at the terminal' or for exporting by means of vessels berthed at the terminal jetty or via a supply pipeline interconnected to a nearby downstream process facility.
Designed to perform
Featured Products
Designed for low pressure applications and for both clean and abrasive fluids, the 216 Series offers both unmatched reliability and features that make maintenance easier. The 216 is suited for a host of duties within process and transport applications for oil and gas, petrochemical, power, shipbuilding, food and beverage, and other general industries.
Houttuin Twin-Screw 216.40 Series
Learn more
The Houttuin double entry twin screw pumps series 236.40 are horizontal rotating self priming positive displacement pumps. Two inter-meshing screws rotating in a pump casing insert ensure high pumping efficiency with constant axial flow and unequalled suction power.
Houttuin Twin-Screw 236.40 Series
Learn more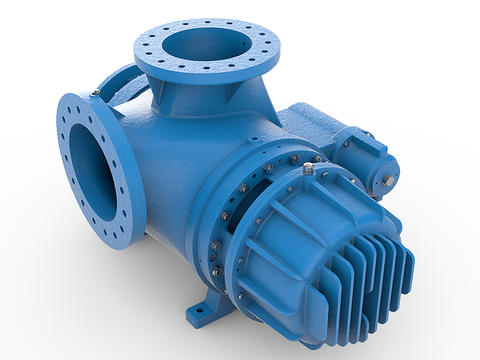 Houttuin's 249.TT series pump is used for unloading and transfer applications. The TT series has fewer parts, is lighter in weight and offers a lower net positive suction head (NPSH) than similar sized pumps.
Houttuin 249.TT Series Twin Screw Pump
Learn more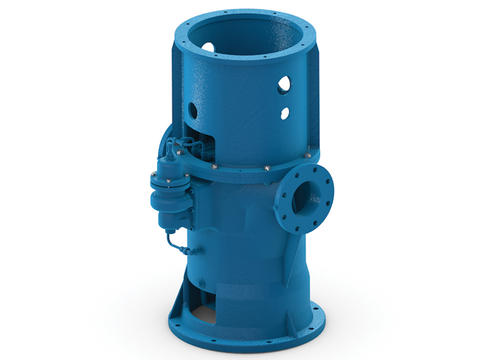 The Houttuin double entry twin screw pumps series 211.40 are vertical rotating self priming positive displacement pumps.Two inter-meshing screws rotating in a pump casing insert ensure high pumping efficiency with constant axial flow and unequalled suction power.
Houttuin 211.40 Series Twin Screw Pump
Learn more
Solutions
Fluid Handling Solutions
Critical applications in your workplace where incoming finished products, crude oil and fuel oils must be off loaded and managed safely within your terminal operation, demand diligent supervision. In your world, failure just isn't an option for services such as:
Loading & Unloading 
Circulation & Blending
Tank-to-tank Transfer
Injection & Pipeline Transfer
CIRCOR's Fluid Handling Solutions
are used Across the Globe

In both hemispheres, CIRCOR has demonstrated its expertise and experience in applying the right flow solution for all of the major terminal fluid handling duties: vessel loading, circulation and blending system, tank-to-tank transfer, vessel and truck loading as well as injection and pipeline transfer.  With its extensive product portfolio from world class manufacturers like Allweiler, Houttuin, Imo and Warren, CIRCOR is able to draw upon nearly 400 years of know-how in applying fluid handling solutions using volumetric pumps.
Solutions in action
Export and transport from the facility
Consolidated product from local producers is readied in above ground storage tanks for immediate loading on oceangoing vessels and inland barges when they are berthed. Like the unloading operation, the cargo manifold and loading arms are initially fed at a low rate. This affords time for the inert gas vapors, which are currently occupying the cargo holds, to be evacuated. In this case, the cargo is conveyed to the vessel by large capacity pumps located on shore within the terminal. As the transfer volumes increase, more loading arms are utilized which elevates the backpressure in the system. Volumetric pumps are widely used for these services as their throughput remains constant during the complete loading cycle.
Crude Oil
 
Heating Oil
 
Gasoline
 
Bitumen
Flow Rates up to 3000 m3/h (13250 usgpm)
 

Pressures up to 16 bar (230 psi)
For land based distribution, truck gantries are utilized to facilitate the loading of transport trailers. These rapid, intermittent services are designed to handle multiple products, each being transferred from storage tanks to truck-mounted tanks via flexible loading arms. As most gantries are configured to support the loading of multiple trucks at one time, the delivery rates demanded from the pumps vary significantly. Adjustable speed control of the pumping equipment reduces the need for control valves, minimizes the need to recycle excess capacity, which in turn improves the operating performance of truck loading systems. Rotary positive displacement pumps, due to their broad operating range, are the ideal technology to employ for truck loading operations.
HFO
 
Bitumen
 
Gasoline Products
Flow rates up to 100 m3/h (440 usgpm) 
 
Pressures up to 10 bar (145 psi)
Injection and pipeline transfer In many instances, terminals are located in close proximity to refineries. Interconnecting pipelines provide an economical and efficient conduit for delivering feed stocks to these downstream operations. Depending upon the needs of the refinery, multiple products may need to be batched. Transferring products of varying viscosities and densities can be reliably handled using rotary positive displacement pumps.
Blended Cruide Oil
 
Jet Fuel
 
Gasoline Products
Flow rates up to 750 m3/h (3300 usgpm)
 
Pressures up to 100 bar (1450 psi)
Technical Details
Proven terminal fluid handling solutions
CIRCOR rotary PD pumps help you to complete fluid transfer operations safely and on time.
FOR OFFLOADING AND MANAGEMENT WITHIN THE FACILITY
 

Loading & Unloading

Flow rates up to:

3000 m3/h

Pressure up to:

16 bar

Circulation & Blending

1500 m3/h

16 bar

Tank-to-tank Blending           

3000 m3/h

16 bar

Injection & Pipeline Transfer   
1000 m3/h
50 bar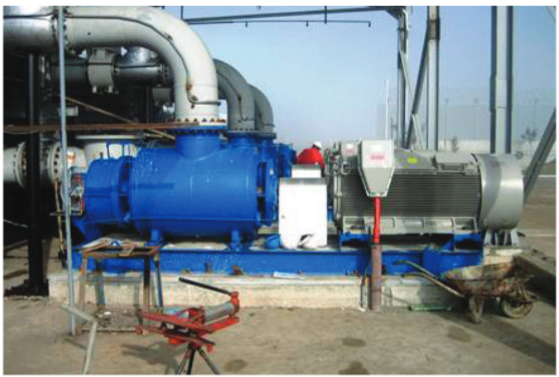 Case Study
Tested, Trusted Pump Technology
Keeps Refinery Poised For High Performance
The challenge: Unloading Crude With All Due Speed, Lower Energy Can an oil refinery needing to pick up rail unloading speed while lowering its own embedded energy costs accomplish the twin goals with one solution? For a PADD 1 refinery, the answer, partnering with CIRCOR, was a resounding "yes." Read more about how refinery's pump system was ready for action after just 26 weeks after submittal of final certified drawings.
Contact a Fluid Handling Specialist