Excellence in Pneumatic Actuators, Valves, and Systems
We are your trusted engineering partner
Shorter Design Cycles. Compatible Functionality. Reduced Costs.
Established in 1958, Aerodyne Controls, a CIRCOR company, is an ISO 9001:2008 and AS9100C:2009-01 certified custom engineering company.
Aerodyne Controls has the engineering capability to design and qualify fluid control products, motion switches, and inflation system components to meet unique customer requirements, often using a proven Aerodyne product as the basis for the new design.  Aerodyne manages all aspects of the program from product design and development, to qualification and production in our lean, efficient manufacturing facility
We are a trusted engineering partner that contributes to your entire design cycle, from concept to production and sustainment.
Our products and solutions include:
High-quality pneumatic control components and systems for the aerospace, defense, space, and alternative fuels markets
Pressure regulators on cold gas thruster systems
Valve manifolds for pneumatic weapons ejection and flotation-recovery systems
10,000 PSI regulators for the next generation of ­auto­motive hydrogen fuel cells
Mercury-free motion switches
Impact switches for cockpit voice recorders, emergency lighting systems, and medical devices
Acceleration switches for weapon systems
Inflation products for defense and commercial life rafts and marine evacuation systems 
Lanyard and solenoid operated inflation valves, check and relief valves, and various hose assemblies
Choose us for:
Decreased Technical Risk and High-Quality Products and Services
Increased Business Results
Decreased Manufacturing Costs & Time
Increased Speed to Market
Decreased Total Cost of Ownership
Featured Products
INDUSTRIES SERVED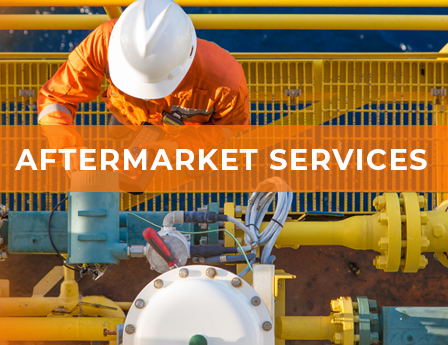 AFTERMARKET & MRO
Your best resource for service, maintenance and quality parts.
No one knows your pneumatic valves and systems like the experts at Aerodyne. Our certified OEM parts are engineered to meet or exceed original equipment standards and our service and support teams are equipped with some of the best knowledge in the industry. We have the resources to troubleshoot, analyze and solve even your most complex issues in ways other service options are unable to. For aftermarket support, please contact your Aerodyne account manager
 
RESOURCES
Explore our Success Stories
News
Serving our purpose of Keeping Society Safe, the AerodyneTM Switch System senses emergency events and triggers emergency lighting and black box beacon.
The AerodyneTM impact switch assembly is used on business jet aircraft and helicopters to turn the power on to voice/data recording, fire control, aural tone warnings, and emergency lighting systems in response to unexpected acceleration and impacts.
The hermetically sealed patented system is designed to be impervious to moisture and sand and to continue to function reliably for the full life of the aircraft.
Contact Aerodyne Controls
Inquiry