A past, present and future propelled by growth.
For over 160 years, the Allweiler name has been synonymous with comprehensive and unrivaled
pump expertise—with an equally comprehensive product portfolio.
In 1860, Gotthard Allweiler invented the fire-fighting wing pump, filling a market gap. Nearly 160 years later, Herr Allweiler's pioneering spirit lives on at CIRCOR. Our history is rich with technological, design and production innovations that shape modern progress and align with market needs for fluid-handling solutions around the world.
Today's Allweiler customers benefit from the specialized pump knowledge that spans generations. Regardless of their pumped medium, they can confidently source the most suitable pump or system to handle it. That is because Allweiler pumps are precisely tailored to each industry-specific application and conform to the most stringent quality and reliability standards governing them. Unmatched reliability and efficiency of every pump is the goal of Allweiler's accredited quality assurance system.
From establishing a company-owned foundry producing high-quality castings of materials available only through Allweiler, to achieving global leadership in both centrifugal and positive-displacement pump technology, we have delivered high technical and economic value to customers while reducing their total cost of ownership of valuable assets, decade after decade.
Now, as part of a family of time-tested CIRCOR industrial brands, Allweiler is bolstered by operating synergies and international sales structures that make the company more flexible and customer-centric than ever before. To our many customers active worldwide, we are pleased to offer all needed resources wherever their opportunities may take them. Our broad product range is augmented by personal, competent advice on-site and comprehensive service after the sale. CIRCOR speaks the languages of its customers and understands their business and regulatory requirements.
DESIGNED TO PERFORM
Featured Products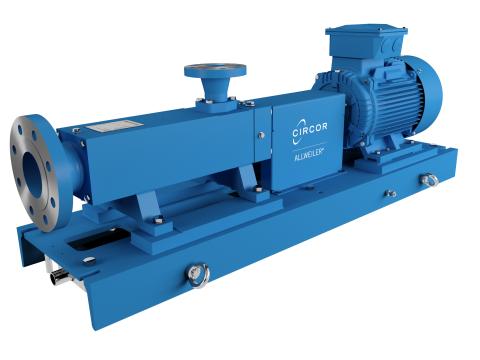 CIRCOR's Allweiler SNA series of next-generation industrial lube oil three-screw pump systems are the ideal solution when nothing less than API-level quality will do. Engineered to last, this series is built to API 676/682 guidance and allows skid builders to offer flexible solutions, cost-effective pricing and reasonable delivery times to their customers.
Allweiler Three Screw SNA Series
Learn more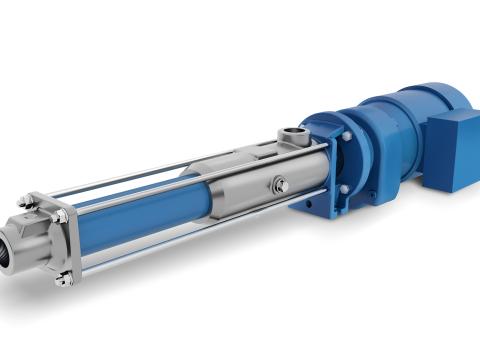 Four pump sizes, One Installation Footprint. The modular setup of the AEB-DE series makes it simple for skid builders to standardize their designs without regard to flow rate and liquid characteristics.
Allweiler AEB-DE Dosing Pump
Learn more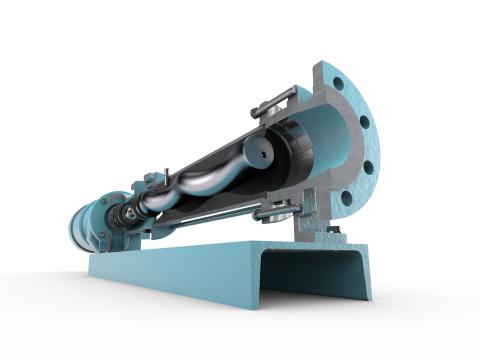 Allweiler OptiFix has a specially designed dismounting device that enables you to remove the stator and rotor while the discharge casing and suction casing are still installed in the piping, giving it best-in-class mean time to repair (MTTR).
Allweiler Progressing Cavity - Optifix™
Watch video
EMTEC-C three-screw pumps excel at moving chips and particles away from cutting surfaces both precisely and efficiently. And with its incredibly durable construction, it's a level of performance that will stand up to even the harshest environments.
Allweiler EMTEC-C Coolant Pump
Watch video
INDUSTRIES SERVED
CIRCOR delivers customer-focused solutions in strategic global markets' where tough challenges' harsh environments and high-stakes situations demand precision performance and reliability. To deliver where failure is not an option' CIRCOR | Allweiler brings customers a portfolio of pumping products and systems and deep experience and expertise in critical applications.
AFTERMARKET
Your best resource for service, maintenance and quality parts.
No one knows your valves, pumps and systems like the experts at CIRCOR. Our certified OEM parts are engineered to meet or exceed original equipment standards and our service and support teams are equipped with some of the best knowledge in the industry. We have the resources to troubleshoot, analyze and solve even your most complex issues in ways other service options are unable to.
News
Explore Our Success Stories
CIRCOR'S German entity Allweiler GmbH received big pump order to be installed in Bilfinger Engineering & Technologies' (BET) Exhaust Gas Cleaning System for Ships.
Partnership Innovates New Marine Scrubber Pump Application
Learn more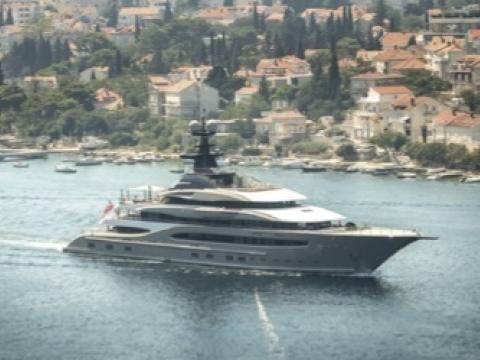 In shipbuilding, most large vessels that are susceptible to heeling could benefit from an anti-heeling system (heeling is the term for when a ship tilts on any of its sides). The most common cause of heeling is uneven cargo loading/unloading in port, but high winds, waves, currents and turns can also cause it. Heeling can be dangerous to ships and to their passengers and cargo, so a good anti-heeling system can not only make port operations simpler, it can also make a ship safer in general.
CIRCOR Delivers Anti-Heeling System for Custom-Built Superyacht
Learn more
EMTEC-C three-screw pumps excel at moving chips and particles away from cutting surfaces both precisely and efficiently. And with its incredibly durable construction, it's a level of performance that will stand up to even the harshest environments.
Extreme Precision Meets Unbeatable Reliability.
Watch video
In tunnel construction, excavation occurs two ways depending on geologic conditions at the site: by conventional drill-and-blast and by precision-operated "mills in the mountain" known as tunnel boring machines, or TBMs. The Brenner Base Tunnel through the Alps, destined to become the longest underground railway connection in the world at a planned length of 64 kilometers, is being excavated using TBMs supplied by Herrenknecht of Schwanau, Germany
Photo: Copyright © BBT SE
Allweiler Pumps Help Excavate the World's Longest Tunnel
Learn more
Allweiler Service Portal
For our registered customers and partners we provide important technical information, documents and services in our Allweiler Service Portal around the clock.
PUMP RECYCLING
Sustainable and environmentally friendly pump return
Our service in Germany and UK does not stop after the pump has reached the end of its operating life. Since pumps count as electronic waste, they must be handed in at certified collection points according to law. We support you in this process. You can return the old pumps we produced to us free of charge and we will take care of the recycling process.
Read more about the most important requirements for handling electrical and electronic equipment:
Contact Allweiler
Post and delivery address:
ALLWEILER GmbH
Post address:
Postfach 1140 . 78301 Radolfzell Germany
Delivery address:
Allweiler Straße 1 . 78315 Radolfzell Germany
Post and delivery address:
ALLWEILER GmbH
Post address:
Postfach 20 01 23 . 46223 Bottrop Germany
Delivery address:
Kirchhellener Ring 77-79 . 46244 Bottrop Germany
Inquiry