Smooth, silent performance.
With millions of pumps currently in service around the world, Imo's reputation for quiet, continuous reliability has a lot of momentum behind it.
In 1931, Carl Montelius joined financier Bengt Ingeström to form IMO, a name formed from their combined initials. Today, the brand continues in the tradition of these two prominent men, representing the highest quality, reliability and service levels in the pump industry.
Circor Pumps North America LLC is a leading marketer and world-class manufacturer of Imo Pump products with competitive advantages. By developing supplier' distributor and customer networks for various industries and market segments' we achieve global reach.
Manufacturing rotary positive-displacement three-screw and gear pumps, the Imo Pump brand meets the strict requirements of our customers' applications and can offer precise' and reliable performance. Our experienced engineering staff can help you solve any design' engineering or process issue.
Industries served include hydrocarbon and chemical processing' crude oil transport' Navy and commercial marine' power generation' pulp and paper' hydraulic elevator and general machinery.
Manufacturing is accomplished under ISO 9001 Management Systems. We have also received TS 16949 certification' the highest automotive quality standard issued.

Featured Content
The vast majority of today's elevators are one of two basic designs, traction or hydraulic. Hydraulic types of systems are typically less expensive and are found in buildings with a maximum of six or seven floors. These systems typically feature a rotary three-screw pump because of the pump's quiet, smooth and reliable operation.

PROVEN PUMPS. ENGINEERED TO LAST.
With pumps like the cast iron 3D Series from IMO or the sturdy construction of the 4PIC and ALLift® Pump Series from Allweiler, CIRCOR offers a variety of options that will deliver decade upon decade of flawless performance.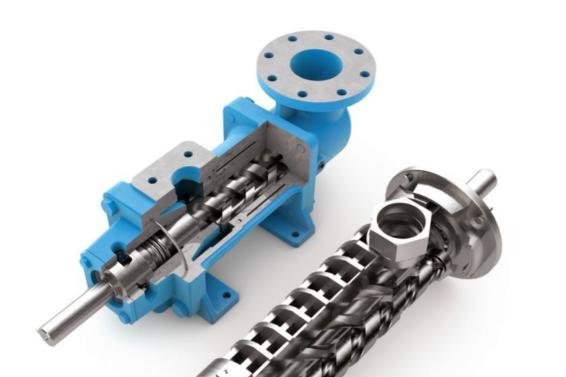 In The News
CIRCOR has signed an investment agreement to build a new facility in the Weihai Economic & Technological Development Zone (ETDZ). This commitment is a significant step forward in CIRCOR's strategy to support the company's customers in China and Asia Pacific.