Control Products for Highly Specialized Applications
Highly Engineered System, Subsystem, and Component Solutions for the Global Aerospace Industry
Globally focused with strategic facilities on four continents, we offer a range of products, components, and integrated systems that are found on most commercial and military aircraft, as well as on unmanned aircraft, military ground vehicles, shipboard applications, and spacecraft. Core product lines include fluid control, landing gear and actuation, and electro-mechanical control. CIRCOR Aerospace is ISO 9000, AS9100, European Aviation Safety Agency EASA.145.5907, FAR 21 Production – PMA, Class 10,000 Clean Room and Soldering to J-STD-001 certified.
CIRCOR Aerospace is headquartered in Corona, California. CIRCOR Aerospace comprises of the following brands:
Featured Products
INDUSTRIES SERVED
Aerospace: CIRCOR Aerospace product lines offer systems and components to support the aviation industry. Hydraulic, Pneumatic, Fuel, and Ground Support Equipment are typical of our product applications.
Military: CIRCOR Aerospace takes great pride in our support of military applications where fluidic controls or mercury-free motion switches are needed. We have the pleasure of supporting fixed-wing aircraft, rotorcraft, missile systems, ground vehicles, weapon launch systems, and ordnance.
Marine/Naval: CIRCOR Aerospace started our support in naval applications in 1947 with the Circle Seal product line and has offered high-quality and reliable solutions for marine fluidic controls ever since. Product applications include fire control, fuel system, pneumatic controls, weapon systems, hydraulic, and dockside support equipment.
Space: CIRCOR Aerospace has a very long history of providing critical components to space launch and space vehicle manufacturers as well as ground support equipment. Current and historical programs include but are not limited to Space Shuttle, Delta, Apollo, Mercury, Gemini, Lunar Landing Vehicle, Saturn, Atlas, International Space Station, and numerous satellite programs.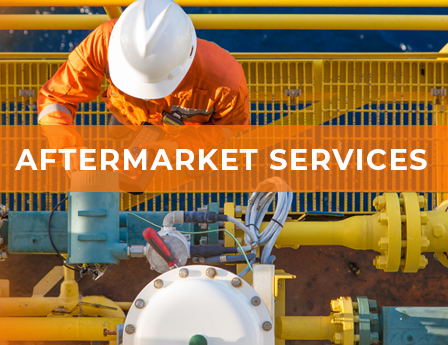 AFTERMARKET
CIRCOR Aerospace offers complete maintenance, repair and overhaul (MRO) capabilities for all products we manufacture. Additionally, we have a global footprint through our trading partners for the distribution of FAA-approved spares and repair parts.
Email: MRO-CoronaTeam@circor.com 
RESOURCES
Explore our Success Stories
NEWS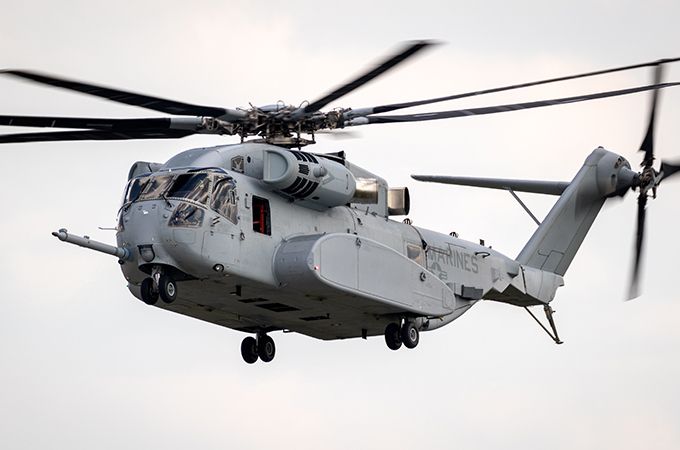 Product Spotlight
CIRCOR Aerospace's Emergency Landing Gear Blow-Down System on the Helicopter is the last resort for landing gear deployment in an Emergency (loss of Hydraulic Power), allowing pilots to conduct safe landing and protect our troops.
Current heavy lift designs demand to be reliable, low maintenance and survivable. The new heavy lifter is designed to allow the U.S. Marine Corps and international militaries to move troops and equipment from ship to shore and to higher altitude terrain more quickly and effectively than ever before. The CIRCOR Aerospace's emergency Landing Gear Blow-Down System is designed to provide an additional layer of redundancy and safety. In the event of hydraulic power loss, the blow-down system provides pneumatic power to the actuators that extend the landing gear preventing catastrophic emergency landing.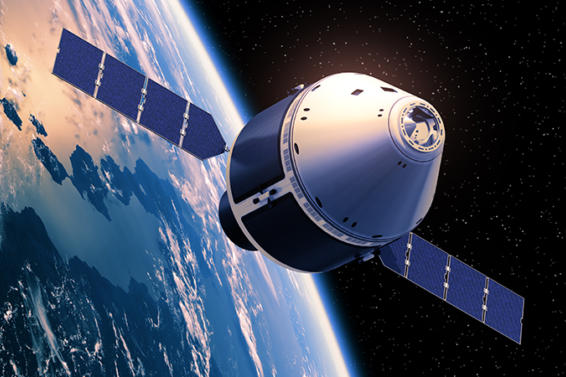 Product Spotlight
CIRCOR | Corona A&D Air Check Valves support the mission-critical human life sustainment on the spacecraft on missions to reach the Moon and Mars.
CIRCOR Aerospace has designed, developed, assembled, tested and delivered two types of complex air check valves used within the Air Revitalization Subsystem (ARS) of the Environmental Life Support System (ECLSS) for the spacefraft Crew Exploration Vehicle (CEV). This spacecarft is intended for use on the Journey to Mars, "Moon to Mars."
Contact CIRCOR Aerospace
Inquiry