Join the Circor Team
At CIRCOR, we are proud of our long history and wide range of differentiated products. We believe that a diverse mix of talented people combined with robust processes, appropriate metrics, and individual accountability will deliver extraordinary results and further strengthen our commitment to the shared purpose of Keeping Society Safe, Productive and Moving.
– Tony Najjar Interim President and Chief Executive Officer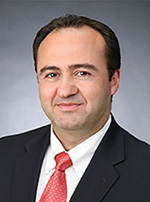 CIRCOR International is one of the world's leading providers of mission critical flow control products and services for the Industrial and Aerospace & Defense markets. We have a product portfolio of market-leading brands serving its customers' most demanding applications.
More About CIRCOR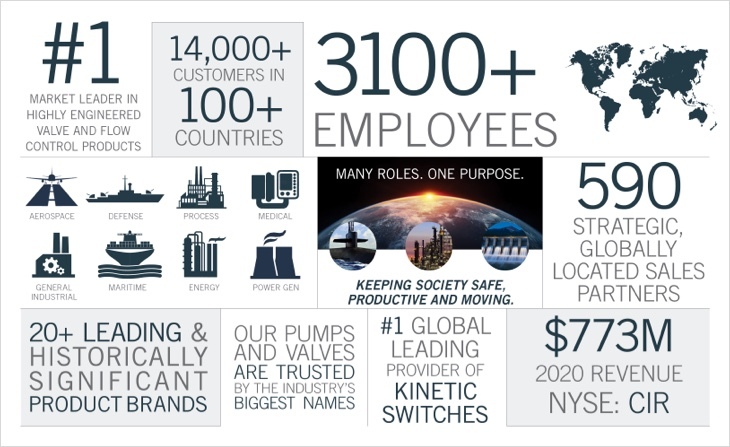 We are CIRCOR
Hard-working, diverse and uniquely skilled – our people are what sets us apart as a company.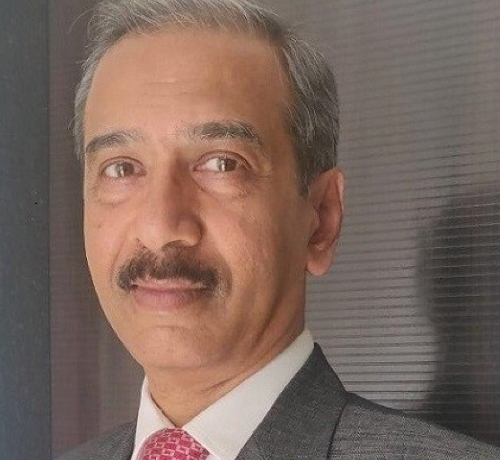 The commitment and never-say-die attitude of my plant team is a key enabler of our success. In the face of ever evolving challenges, my team and I seek to overcome obstacles by continuously improving and developing better processes to serve our customers.
Akshay Champaneria
Sr. Director, Plant & Engr.
Daman, India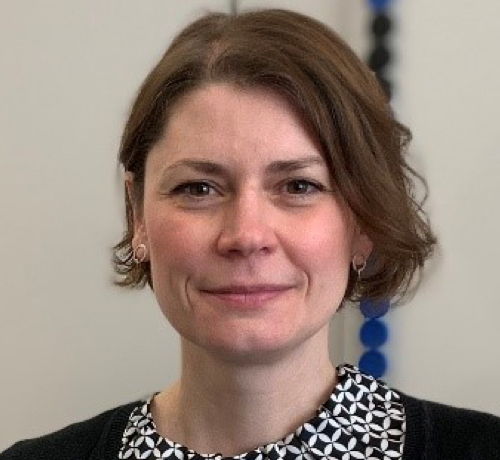 I enjoy the wide scope of my job – from business partnering, strategy development and implementation, talent management to employee relations - all within an international environment. Being empowered to make an impact is essential for my work, and this is what CIRCOR does.
Kitty Stengel
Director HR
Radolfzell, Germany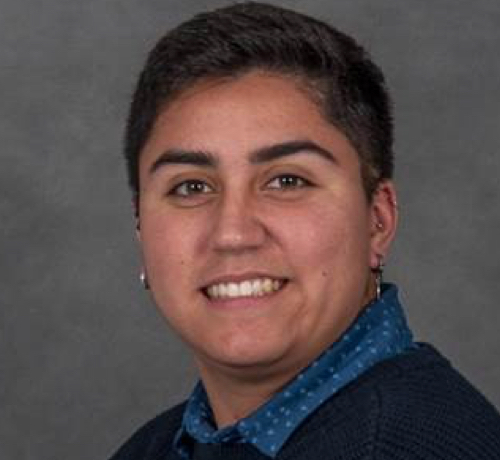 CIRCOR gave me the opportunity to come work for them right after I graduated college. I enjoy the puzzles that come with the work - there is never a dull moment. New projects arise, new teammates come on board, new opportunities to learn come up and new questions are created. I find I am always learning, asking questions and absorbing information.
Reid Cervantes
Design Engineer
Corona, CA, U.S.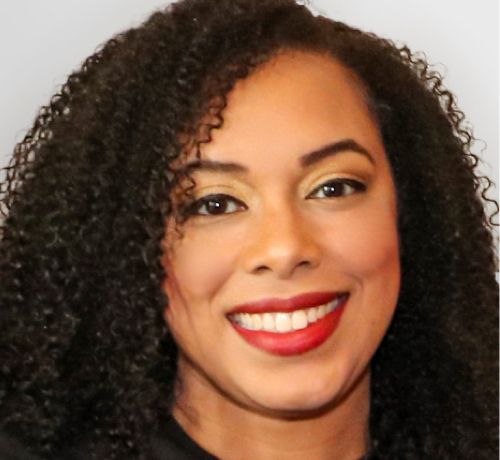 I feel respected and valued for what I bring to the organization. The people I work with are not only colleagues but family. I started my career with CIRCOR over 4 years ago as a Sr HR Generalist. I have had gained tremendous knowledge in various aspect of HR. Now as an HR Manager I look forward to continuing to grow within the company.
Akylah Walker
HR Manager
Channelview, TX, U.S.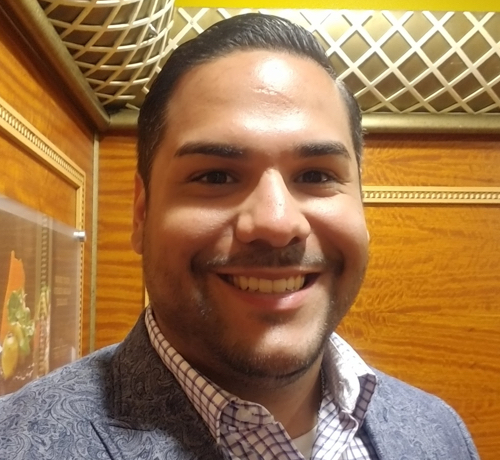 Working at CIRCOR has taught me many things and it is the education and knowledge that keeps me coming back day after day. Knowing that our products are keeping hospitals warm, provide power to millions of people, and help keep those safe that protect and serve our country is most rewarding to me.
Nicholas Ocasio
Quality Supervisor
Tampa, FL, U.S.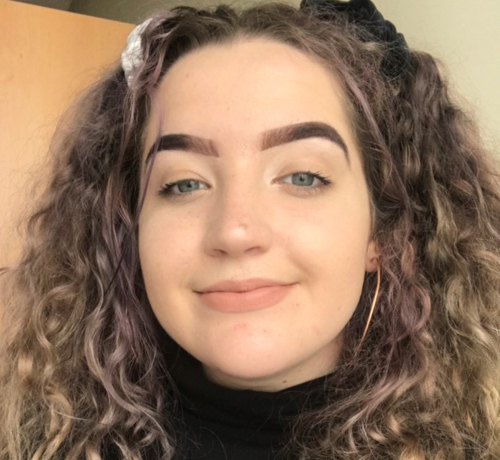 I have always felt welcomed and respected at CIRCOR. As an Engineer you don't find many women studying in this field, so it was a bit daunting at first coming into it and I wasn't sure what to expect. But everyone I have worked with has looked past my gender and just seen me as me.
Chelsea Brown
Graduate Design Engineer
Catterick, U.K.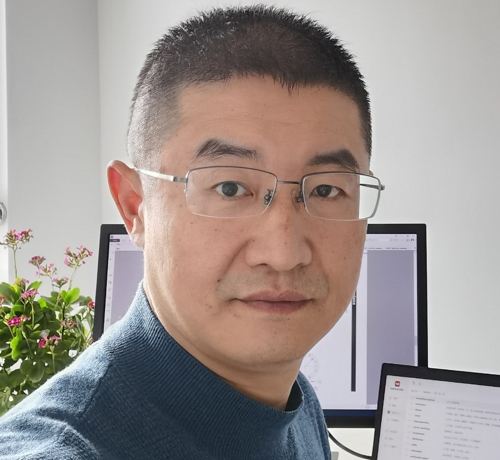 I like handling new products and projects, and CIRCOR has given me the opportunity to do that. When you can see the success of a new product that came from nothing, everyone on the team gets a sense of great achievement from our work.
Hesen Zhang
Technical Manager
Weihai, China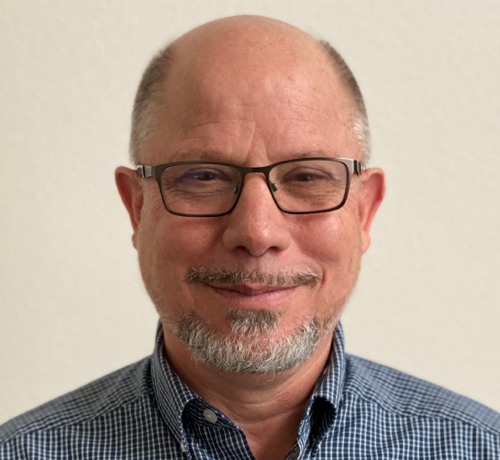 I enjoy the many aspects of my position and being part of a diverse team of professionals. I appreciate the opportunity to work on hydraulic, mechanical, pneumatic, and electrical systems. It is like having my own workshop where I get to create, build, test, and troubleshoot!
Bill Snell
Principal Design Engineer
Sandy, Utah, U.S.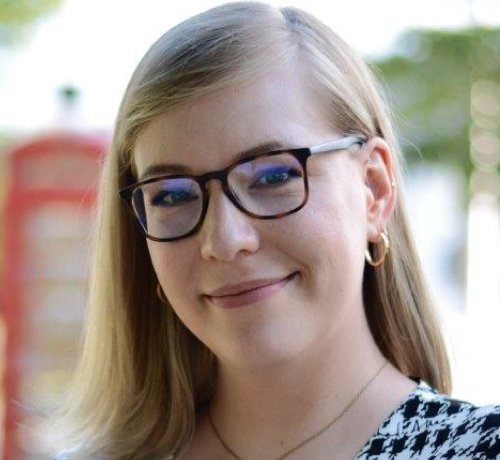 My career has been greatly supported by CIRCOR. My growth and development has been backed up with training and great mentors along with way. People in my team genuinely help each other grow and make the group stronger.
Anna Nolte
Continuous Improvement Manager
Cologne, Germany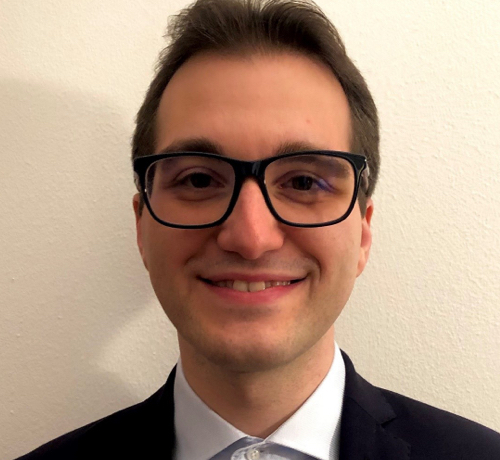 My role at CIRCOR is challenging, and that has encouraged me to continuously improve both my soft skills, and my professional knowledge. At CIRCOR you are given the tools to do that and that allows you to work efficiently and effectively even in the most difficult situations.
Luca Marnati
Sales Engineer
Milan, Italy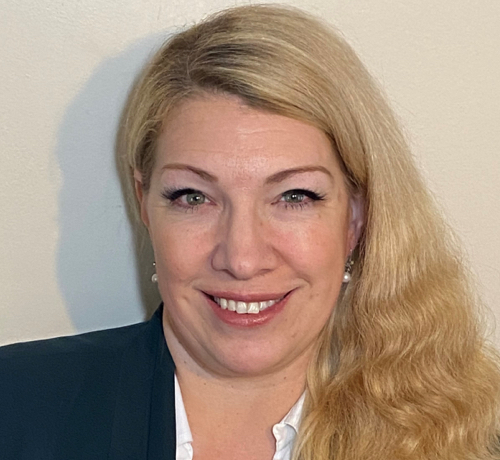 The nature of our work as an essential defense supplier is highly rewarding to me. Making sure that we provide top-notch customer service in all aspects of business from sale to delivery is my priority. I am fortunate to have supportive management and colleagues with great expertise.
Kristina Laramee
Account Manager
Warren, MA, U.S.
Why join us?
An opportunity-rich environment combined with a team like no other. Mission, Vision and Purpose-driven Strategy
Diverse & Inclusive Global Team
Impactful Roles and Responsibilities
Collaborative, Entrepreneurial Environment
Exposure to Diversified End-Markets
Continuous Improvement Mindset
A Company Built on Innovation
In a constantly changing world, we work together with our people, customers and communities to solve mission critical problems using innovative technology. Together we are creating a world that is safe, productive and moving.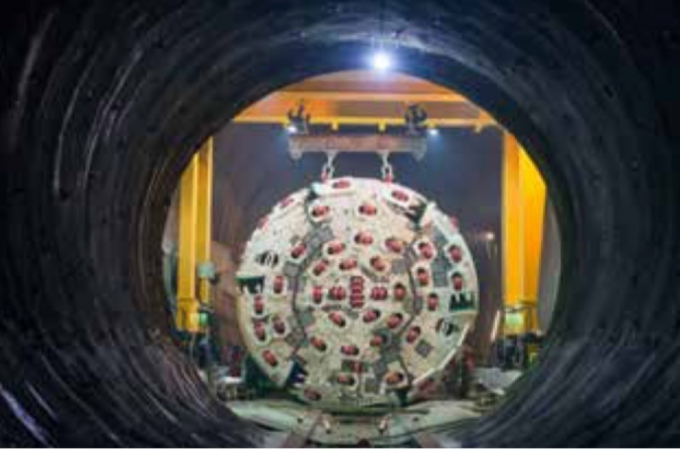 Allweiler Pumps Help Excavate the World's Longest Tunnel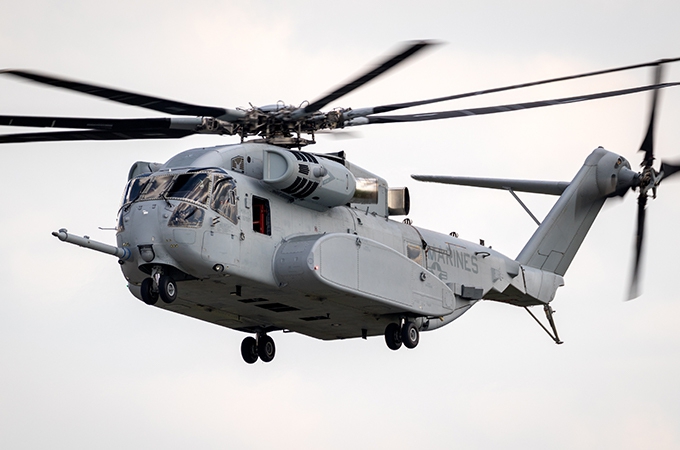 CIRCOR Aerospace Emergency Landing Gear Blow-down System Allows Safe Landing of Helicopters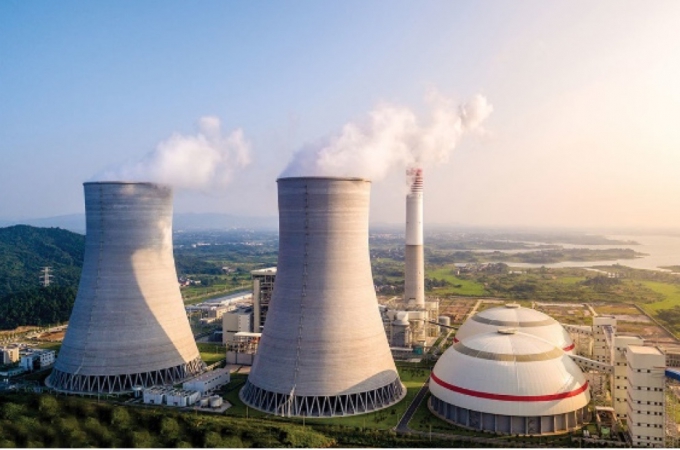 Keeping the Lights On: Performance Insurance for Mission Critical Pumps in a Peaking Power Plant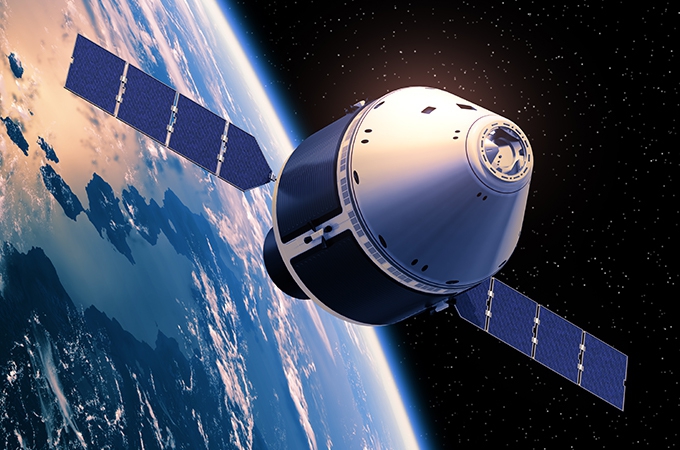 CIRCOR Aerospace Air Check Valves Support Human Life Sustainment on Spacecraft on Missions to Space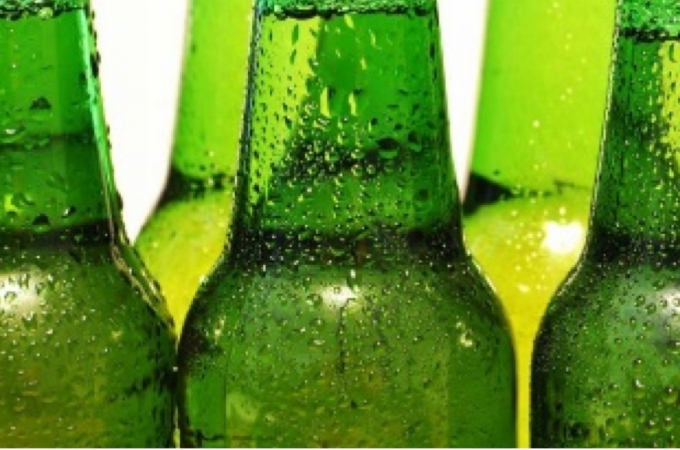 Bottleneck Solved – A CIRCOR Valve Solution Gets a Beverage Bottler Back On Track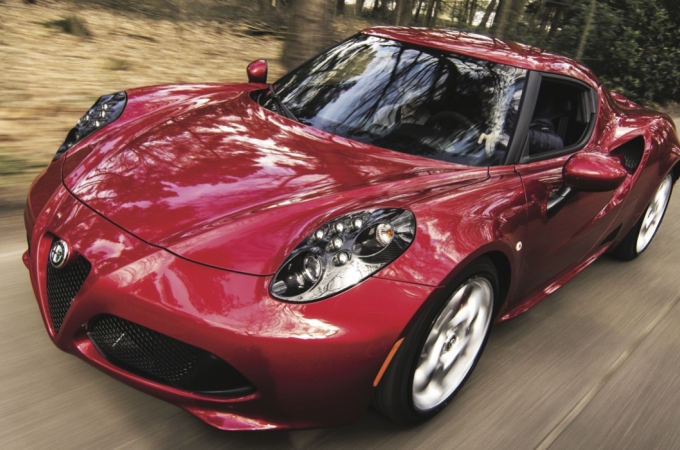 Loud and Clear Solution for Automotive Noise and Vibration Product Reduction Manufacturer.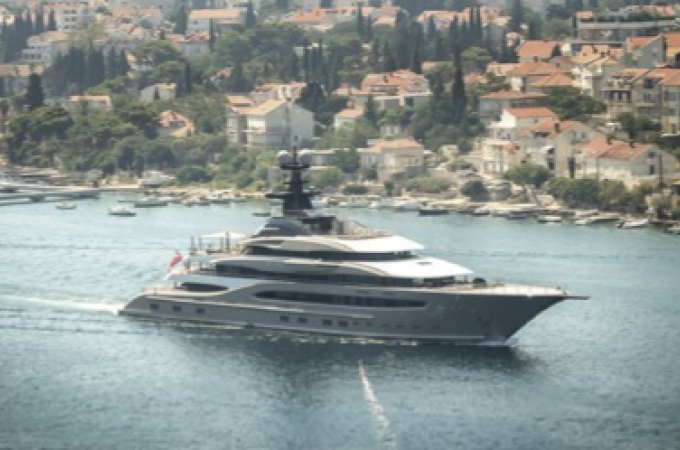 CIRCOR Delivers Anti-Heeling System for Custom-Built Superyacht.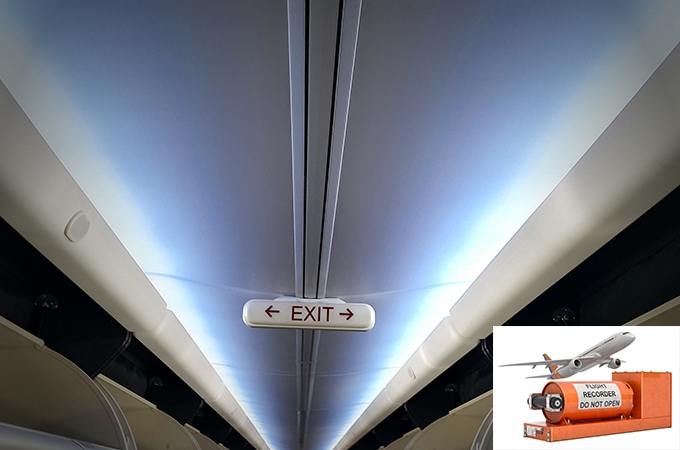 The Aerodyne™ Switch System by CIRCOR Comes to the Rescue on Aircraft Flight Safety.
Many Voices, One Diverse Team
Diversity & Inclusion @ CIRCOR
We know that a diverse workforce and inclusive work environment improve our employees' lives and our business. Diverse teams are more innovative, experience better performance and create superior results. CIRCOR is working hard to ensure we have a strong foundation of how to build and grow diverse teams, to ensure our employees can be themselves and be successful.
Jessica Wenzell SVP & General Counsel, D&I Steering Committee Chair
Why am I committed to D&I at CIRCOR? Because too often I have seen people ignored at meetings, looked over for that promotion, or disregarded in the workplace. I, too, have felt like I did not "belong" in my organization. Spending my career in a "male dominated" industry, this is the first time I have felt truly welcomed to the table, supported, and fully respected as the professional that I am. D&I is not just a buzz word here at CIRCOR. We truly are a committed group of professionals focused on supporting and elevating the diverse voices within our organization, giving everyone the opportunity to share their unique experiences to achieve excellence in our industry.
Amber Harrison Director Contracts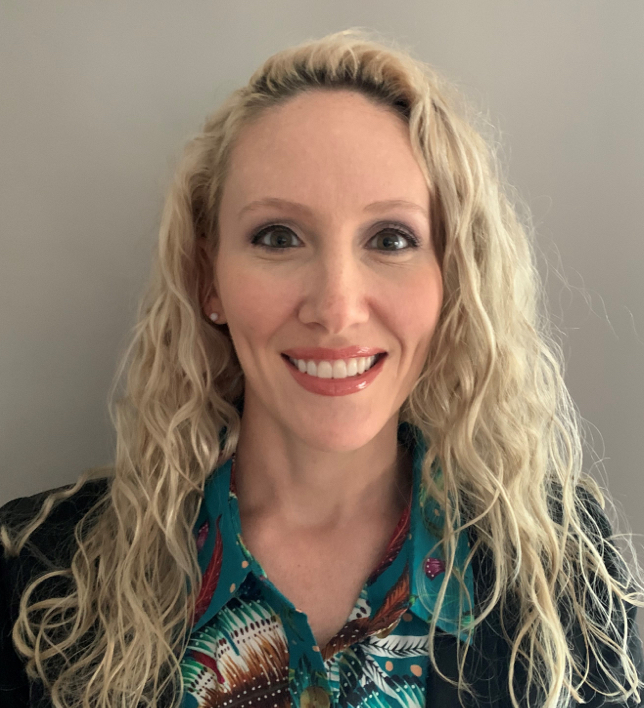 Diversity and inclusion has been a passion of mine for many, many years, both in and outside the workplace. Throughout my life I've seen how the feeling of 'otherness' can impact one's sense of self and belonging. I love CIRCOR's holistic approach to D&I and find that it jives well with my own. Inclusion doesn't have to look like homogeneity, in fact, quite the opposite – diversity brings such a richness of perspective and culture and makes us all better humans and employees when we can see things from different aspects. CIRCOR truly values the individual experience and what they can bring to the table. DE&I not easy work, but CIRCOR understands it's a marathon, not a sprint.
Bree Beauregard Senior Manager, Human Resources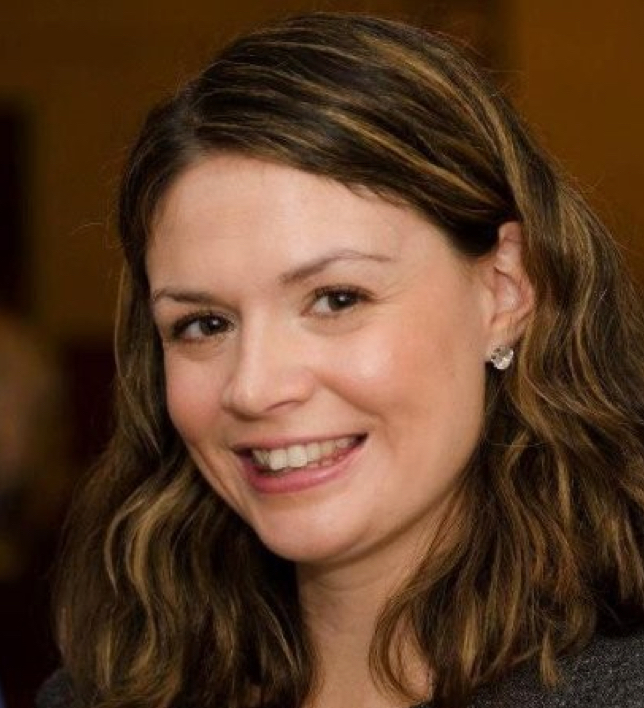 As a global corporation, we at CIRCOR are fortunate to have a multi-cultural, multi-racial and multi-ethnic workforce. As we look at our future, our continued success will be a function of how well we leverage our diversity and how we include and elevate the talents and voices amongst us. We all have a role to play in this and it all starts with respect, humility and curiosity. Getting to know and understand different backgrounds, strengths and viewpoints is essential to creating an environment that's conducive to engagement, participation and growth. This means that going beyond tolerance and embracing our co-workers to be their full authentic self.
Sri Thangaswamy Director Strategy, Analytics & Operational Excellence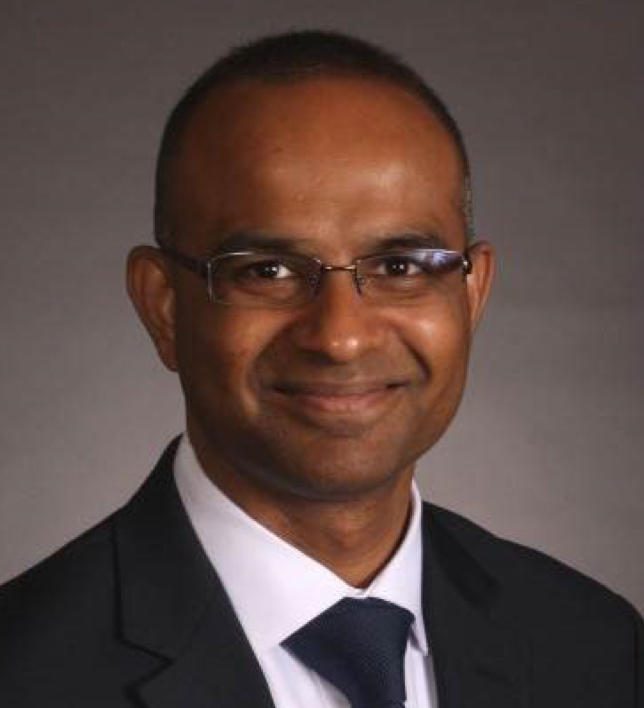 D&I is about getting to know other cultures. We all live in diversity in one way or another. It's a way to promote identity, diversity and pluralism as a global heritage. Values and "living together" are the basis of this cultural reflection. We are all different from each other and this identity diversity categorizes people. Intercultural dialogue therefore makes it possible to break these stigmatizations. We all have something to contribute to others, so this is all the more reason to connect with the other cultures around us. D&I at CIRCOR represents a powerful lever for innovation and creativity.
Nafissa Ramdani Senior Manager Human Resources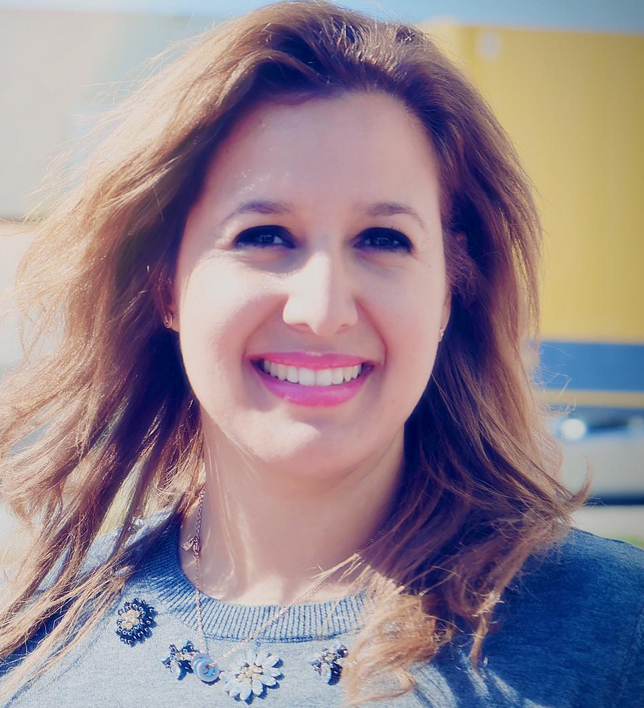 Diversity & Inclusion (D&I) are interconnected concepts and provide the ultimate benefits when employed together. A diverse and inclusive workplace makes everyone feel involved and supported. It establishes a sense of belonging and brings employees together creating more effective teams. As a result, organizations with strong D&I cultures enjoy better business results, innovation, decision making, and employee retention. Our goal as an organization should be that D&I is part of our fabric and shall not require special efforts to drive and leverage.
Tony Najjar Interim President and Chief Executive Officer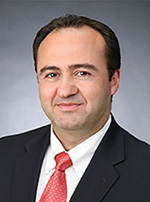 When I think of Diversity & Inclusion, I am reminded of the first CIRCOR EHS conference I attended. The team members were from a wide variety of places from around the globe such as the U.S., Italy, France, the Netherlands, the U.K., Germany, India and China. These were people of different mother tongues and represented legacy and integrated companies across CIRCOR. Our differences became our strength as we worked closely to generate ideas to help navigate through one of them most difficult periods of the COVID-19 pandemic. I believe that when we are faced with hardship and difficulty, diverse cultures & backgrounds can enable teams to deliver higher performance and solve tough problems more effectively - the key is to have respect for each other and to incorporate D&I within our culture.
Jing Wang Sr Manager EHS, Quality and CI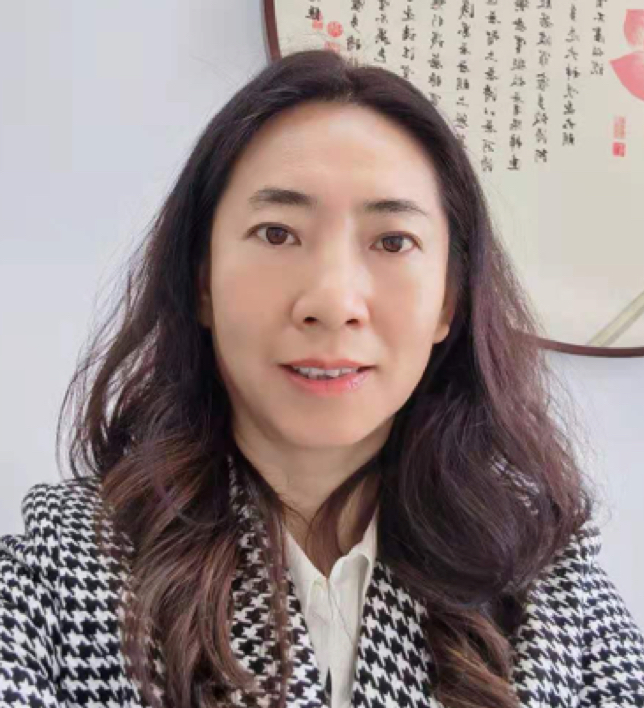 Diversity, equity, and inclusion aren't and shouldn't be about politics, agendas, or metrics. It can't be about making an external show of getting on the bandwagon with the latest buzzword. It's about creating and supporting a lasting environment where we see and honor people for who they are, and we celebrate all that someone brings to the table. It's about allowing yourself and everyone around you to show, be, and bring their true self all day, every day, in every situation. There is strength and power in the uniqueness of all humankind. Supporting and growing a culture of diversity naturally brings growth to teams, advances innovation, and overall promotes greater success for the business.
Kathy Olson Senior Manager Human Resources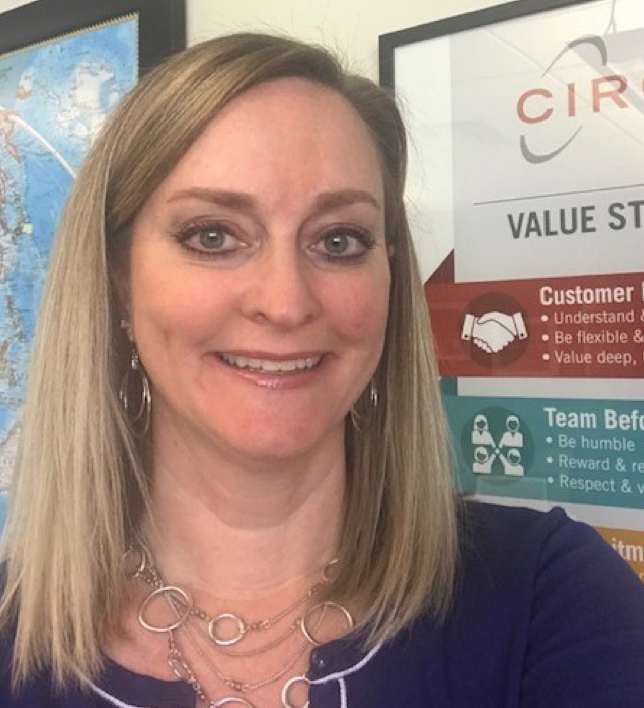 As a woman working in manufacturing for most of my adult life, I have experienced a distinct lack of diversity, being the only woman in many meetings made me feel as though I had to work harder and shout louder. Now I am working as part of a company that really shares my values and embraces diversity by recognizing and celebrating the uniqueness and value of every individual. I believe that business can be a fantastic force for change and at CIRCOR being inclusive is a natural reflex, not just an initiative. Our people add value and every voice is included, listened to and respected.
Helen Plummer Senior Manager Human Resources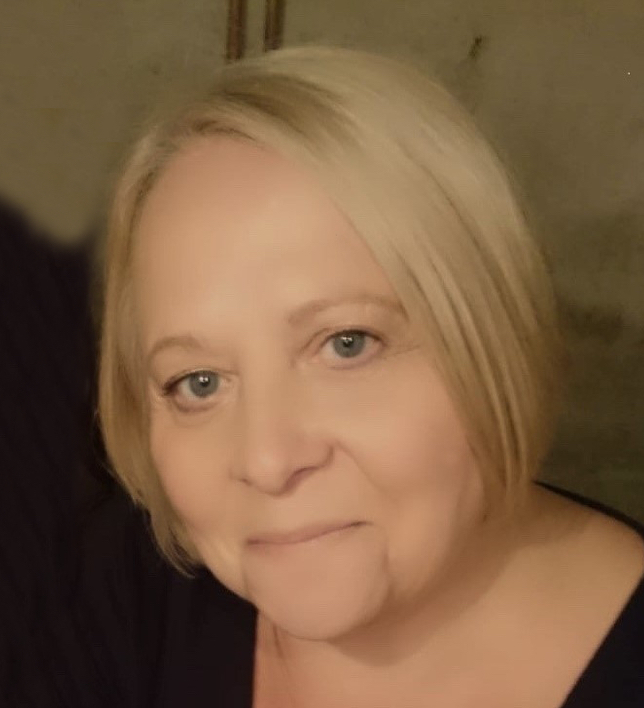 Our Initiatives and Actions
Our D&I Program Office provides a strong framework to help guide our D&I journey.
Talent Acquisition
Eliminate bias potential in the candidate screening process
Expand recruiting efforts to identify more diverse candidates
Talent Development
Develop D&I awareness
Expand accessibility of development opportunities
Total Rewards
Ensure equitable and fair compensation and benefits practices
Offer/expand flexible benefits to attract and retain talents with diverse needs
Employee Engagement
Establish platforms and networks for CIRCOR's talents from diverse backgrounds
Interact, share and learn from each other
Communication
Foster transparency
Celebrate diversity
Ensure that each member of the CIRCOR community feels a sense of belonging
Your Path to Success
We recruit the best talent and are committed to developing our people.
Internships & Apprenticeships
Internships & Apprenticeships
Our internships and apprenticeships in a variety of locations and functions across the globe allow students and early career professionals to gain valuable hands-on experience alongside our amazing teams.
Our Learning Model
Our Learning Model
CIRCOR follows the 70:20:10 Learning Model when developing talent where leaders and Human Resources professionals partner with our key talent to provide experiential, social and formal learning opportunities by making rotations, stretch assignments, mentorship, training and projects that are value-adding, available to them.
Global Mentorship Program
Global Mentorship Program
CIRCOR facilitates collaborative learning via its Global Mentorship Program, creating opportunities for coaching as needed and making various assessment tools available to our key employee population.
Leadership Development Program
Leadership Development Program
CIRCOR offers an annual Senior Leadership Program for top leaders of the organization as well as a Management Development Program for mid-level managers.
LAUNCH General Management Program
LAUNCH General Management Program
Designed as a flexible graduate rotation program, LAUNCH gives participants the opportunity to contribute to and impact day-to-day business success within multiple areas of our organization, while gaining valuable global and strategic perspective.
Career Planning
Career Planning
Human Resources professionals work with high potential employees to discuss career aspirations and work on Individual Development Plans to facilitate their growth within CIRCOR.
BENEFITS
We are proud to offer a wide range of competitive benefits based on the regions and markets in which we serve. CIRCOR's Total Rewards program focuses on compensation, paid leave, financial well-being, career development, work-life balance, physical and emotional wellbeing, workplace safety, educational support, and more.

Compensation
Competitive salary
Bonus program
Reward & recognition program
Referral award
Patent recognition award
Financial Wellbeing
401(K) Savings Plan with personalized planning & advice
Employer-paid life and AD&D insurance
Optional life insurance
Short-term and long-term disability
Healthcare and dependent care flexible spending accounts (FSAs)
Health Savings Account (HSA) with company contribution
Work Life Balance
Possibility for a variety of flexible work arrangements depending on needs
Paid Time Off such as vacation, holidays, bereavement, jury duty
Career Development
Culture of continuous improvement and success
Hands-on training and education
Tuition reimbursement
Physical & Emotional Wellbeing
Medical, prescription, dental and vision benefits
Telehealth virtual visits
Employee Assistance Program (EAP)
Wellness program and annual reimbursement options
Other Benefits & Perks
Assistance navigating your benefits
Business travel accident coverage and travel assistance
Medical benefits abroad during business travel
Legal plan
Auto & home insurance
Pet insurance
Discount programs with various vendors
Community
We partner with a variety of organizations and initiatives to positively impact the communities in which we live and work.