Over 75 years at the forefront of the pump industry
Imo AB' a CIRCOR business unit manufactures three spindle screw pumps suitable for pumping all non-corrosive fluids with lubricating properties.
The pumps meet most pumping needs in the marine' defense' pulp & paper' tooling machinery' power generation and offshore industries.
Imo AB was founded in 1931 by the inventor of the three spindle pump' Mr. Carl Montelius' and the Swedish entrepreneur' Mr. Bengt Ingestrom.
Manufacturing is accomplished under ISO 9001 Quality Management Systems.
Featured Content
Magnetic coupled. Sealless. Leak-free pumps.
Optimal MGO and heavy fuel oil applications in the marine industry.
IMO OptiLine magnetic coupled pumps, also called magnetic drive or mag drive pumps, bring considerable savings in maintenance and spare parts.

What's more, OptiLine pumps already meet requirements for low viscosity (down to 1,4 cSt) according to ISO 8217:2005 and low sulphur (0,1%) as stated in EU/SECA 2005-33-EC. All while maintaining the same high efficiency.

Magnetic coupled pumps are well proven with installations onboard vessels worldwide since 2003. Even when pumping HFO or low sulphur MGO, OptiLine pumps just keep performing.

CASE #1

THE CLIENT: STOLT-NIELSEN
THE VESSEL: STOLT EFFICIENCY
THE STORY: IMO OPTILINE WAS INSTALLED IN AN F.O. BOOSTER APPLICATION IN 2004.

THE RESULT: "The pump has performed admirably, without any problems, 22,500 hours after installation," says chief engineer, David Hopkins. "The IMO OptiLine magnetic coupled technology has substantially increased the reliability and decreased cost and time for maintenance and replacement of shaft seals. At Stolt-Nielsen we are committed to operational excellence. This means that we continuously strive for increased performance at all levels, from human capital to equipment, including pumps."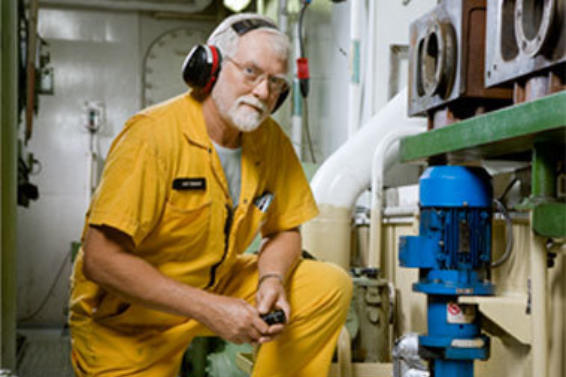 CASE #2

THE CLIENT: STENA LINE
THE VESSEL: STENA DANICA
THE STORY: DURING SPRING 2008 IMO OPTILINE PUMPS WERE INSTALLED ABOARD THE PASSENGER VESSEL, STENA DANICA.

THE RESULT: 1st Engineer, Johan Sjölander, states," The constantly leaking pump and negative inspection reports forced us into looking for an alternative supplier. IMO pumps have a good reputation and solid track record in the marine industry. Therefore, we looked at both IMO's standard pumps as well as the magnetic coupled alternatives." Chief Engineer Hans Corneliusson: " The leak-free operation with IMO OptiLine was something that we really wanted to evaluate. So far the IMO OptiLine pumps have delivered the promise of truly leak-free operation." Stena Line AB actively works with HSE (Health, Safety and Environment) issues. Furthermore they are certified to the environmental standard ISO 14001.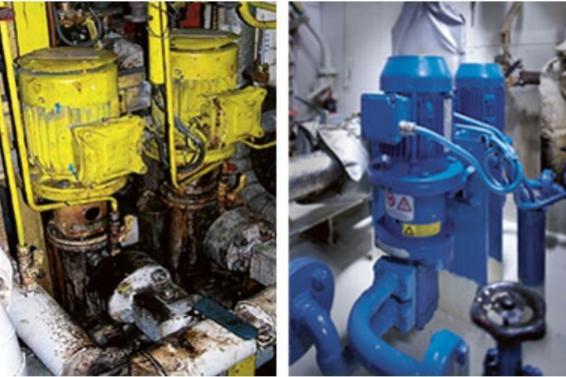 In The News
Continuing to drive its strategy of increasing local product availability and support in China and the Asia-Pacific market, CIRCOR has opened for business at its expanded 6,000 sqm plant in the city of Weihai, Shandong province. The fully integrated facility is providing end-to-end manufacturing, sales and service to commercial marine and industrial customers in the region.