LAUNCH Overview
LAUNCH has been designed as a flexible graduate rotation program consisting of two to three assignments ranging from twelve to eighteen months in length. The program offers you the opportunity to contribute to and impact day-to-day business within multiple areas of our organization. This impact is created while working in various functions, such as: Strategy/ Mergers & Acquisitions (M&A), Operations, Product Management, Finance, and Sales & Marketing.

CIRCOR offers LAUNCH to enable you to work across multiple businesses at various locations and gain a global, strategic perspective. Participating in the LAUNCH program connects you with leaders in the organization, and provides development and mentorship opportunities to navigate through a successful experience.
What you can expect:
Exposure to Executive Leadership
Global Exposure / Multiple Locations
Flexibility
Impactful Rotations
Long-term Growth Opportunities
Competitive Salary & Benefits
Entrepreneurial, yet collaborative environment
What we expect: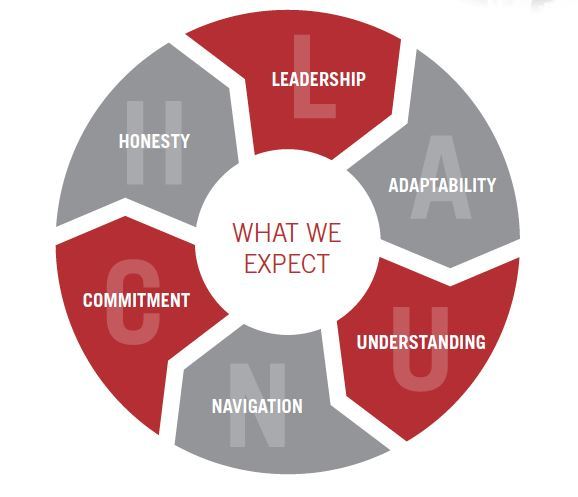 Hands-On Experience. In-Depth Knowledge.
If your desire is to become a global business professional, this program is your LAUNCH into that career path. This graduate rotation program offers the opportunity to rotate through two to three assignments, enabling you to obtain hands-on experience and in-depth knowledge within multiple business areas.
Participate in strategic planning, develop acquisitions pipeline, support and lead due diligence, deal execution and integration. In addition, you will support various enterprise wide organic growth efforts. You will gain comprehensive knowledge of CIRCOR products, the competitive environment, and the markets we address to better support functional initiatives and provide recommendations to business partners. Participate in development of long-term strategic plans which reflects customer and market inputs, CIRCOR capabilities, and the competitive environment.
Gain valuable insight into the core of our organization. Operations plays a vital role, and owns the entire value stream from order entry through order fulfillment. As an Operations Professional, you will have an opportunity to work in any of a number of disciplines including supply chain, production, manufacturing engineering, quality, and continuous improvement. You will have the opportunity to be part of a cross functional team responsible for: deploying LEAN tools and methodologies and the flawless performance and execution in the on-time delivery of products to our customers.
The Product Management program is designed to offer an opportunity to partner globally with Sales, Vertical Marketing, Engineering, Operations and other key functions. You will be responsible for defining and executing strategies for growing revenue and profitability of a global product portfolio; you will also develop a clear understanding of product differentiation, value delivered, and served markets, based on customer interaction and market research. You will be part of a team to ensure on-time and on-budget program delivery and product launch by executing business case analyses, forecasting, and modeling. Product portfolios include our traditional flow control equipment for industrial, aerospace, and defense markets; as well as our emerging digital solutions, which serve to optimize our internal processes, and streamline the ease of doing business with CIRCOR.
.
Finance
This program offers exposure to financial operations and functions that are critical to the success of the company. You will experience oversight of the accounting and financial infrastructure, management of the corporation's financial position, financial analytics, and reporting at both corporate and business unit levels, and interaction with the corporation's shareholders.
Sales & Marketing
This rotation allows you the opportunity to gain an in-depth understanding of developing and executing on local sales plans which enhance the relationship with current customers, while developing new markets in the large, underdeveloped marketplaces. Your work will focus on watching the market trends and creating analytics or working with the sales team. You will build superior knowledge of customer and market needs by spending time in the field, traveling with sales representatives, and meeting with customers across the globe and locally. Overall, you will develop a clear understanding of served markets, based on customer interaction and market research.
Executive Support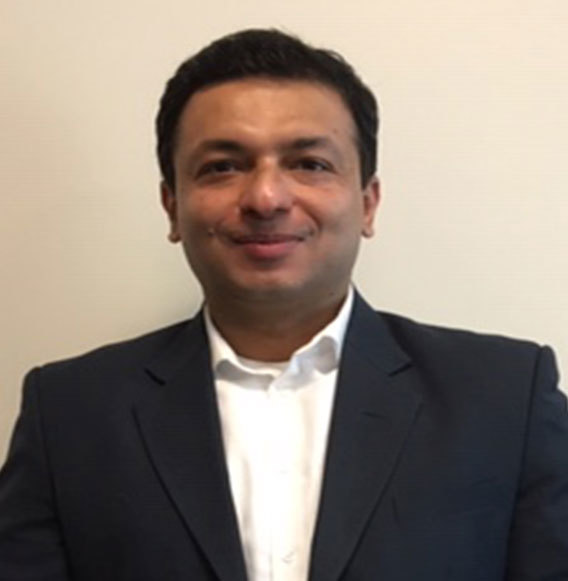 I will celebrate my 11-year anniversary this year and CIRCOR still feels like a new company. We are evolving as an organization at the pace of a start-up – continuously adding talent, new products, new markets and new regions to our portfolio. CIRCOR combines entrepreneurial spirit, risk taking and a collaborative culture to deliver extraordinary results. A differentiating attribute of CIRCOR is its industry leading M&A capability – we have deployed over $1 billion in acquisitions in the last four years, delivering top quartile returns.

The LAUNCH program provides graduates with a unique opportunity to work closely with the C-suite and take on mission-critical assignments for our businesses. The LAUNCH program will fast-track your development into a seasoned, well-rounded business leader.

Arjun "AJ" Sharma
SVP Business Development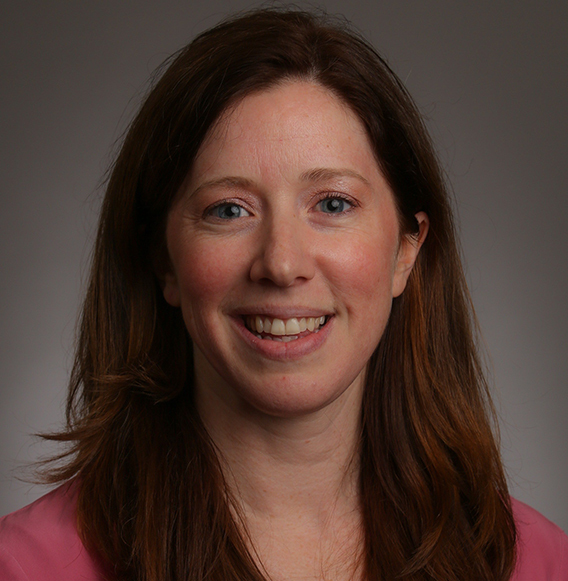 Talent development is a cornerstone of the CIRCOR experience. As a MBA graduate in our LAUNCH program, you will literally launch your post-MBA career. CIRCOR is great place to further develop your professional skills set; it's large enough to face complex business challenges but small enough that you will be able to directly influence and shape the decisions of the company and impact business results. This is an exciting time to join CIRCOR: growth opportunities and business challenges abound. I wish you all the best of luck!

Jessica Wenzell
SVP General Counsel & Interim CHRO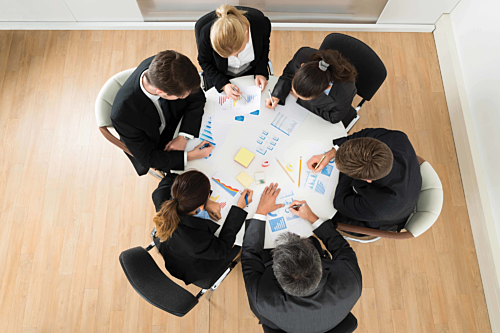 What Our LAUNCH Alumni Are Saying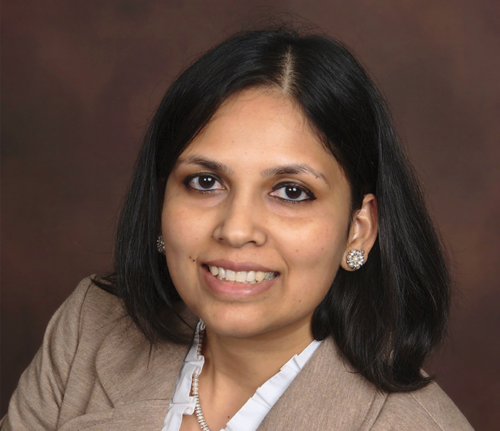 LAUNCHING Toward Success
I chose the CIRCOR LAUNCH Rotation Program for the opportunity to take on significant responsibilities of business management from multiple vantage points. The rotations were tailored in a fashion that I could gain a competency in certain business function based on my overall competency matrix and fulfil the business need at the same time. The inside perspective from each of my rotations has provided keen insights into the way our company operates.
I've gained a powerful understanding of the differences in team cultures, dynamics, motivation and responsibilities across the organization. In addition to the excellent opportunities and strategic level exposure which provided strong business insights and intellectual rigor, I've experienced the personal fulfillment of making tangible business impacts during my rotations in this program. As I graduate from the program I feel confident in my skill set to run a business unit in the near future.

Kangana Bhushan
Sr. Director, Business Development; MBA 2015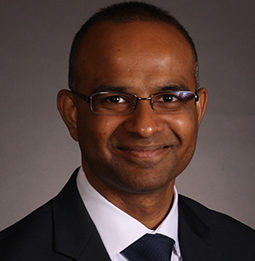 LAUNCHED to Op. Excellence
I am excited for the opportunity to develop my career in general management at CIRCOR through the LAUNCH program. This unique rotational program offers focused assignments in areas such as finance, sales and marketing, business development and global operations, along with a tremendous platform for development via mentorship and visibility to senior leaders within CIRCOR's businesses. In my first rotation in Operational Excellence, I am helping our factories achieve top-class execution by partnering with stakeholders and customers to drive long-term growth and improvements within our businesses. CIRCOR is on a great growth trajectory to becoming the leading global flow control technology company. Being able to lead progress from day one while partnering with our world-class team across the globe to shape the future of the company was the reason for why I chose the LAUNCH program.

Sri Thangaswamy
Director, Strategy, Analytics & Operational Excellence
Aerospace & Defense Group; MBA 2020
For more information about the LAUNCH program, complete the quick form, and we will contact you.
Who is CIRCOR?
CIRCOR designs and manufactures highly engineered products and subsystems for some of the world's most severe-service and mission-critical applications.
Learn more about CIRCOR