CIRCOR - Excellence In Flow Control
At ADIPEC 2018, CIRCOR (Hall 7, Booth 7340) showcased our full product portfolio from our well-known product brands:
The Middle East is a key region for CIRCOR. With a recently opened Middle East hub office at JAFZA One in Dubai, CIRCOR has built a team of technical and commercial expertise that can locally assist the Middle East market. The diverse Middle East team, comprised of eight nationalities speaking more than 10 languages, is poised to build strong working relationships to help local customers succeed.
CIRCOR's primary goal is ensure our customers get the best technical advice and service for their broad range of flow control technologies.
ADIPEC 2018
The Abu Dhabi International Petroleum Exhibition and Conference (ADIPEC) is a world-class business forum, where oil and gas professionals convene to engage in dialogue, create partnerships, do business and identify solutions and strategies that will shape the industry for the years ahead.
ADIPEC has grown exponentially to become the world's meeting point for oil and gas professionals. Today, over $10.34 billion of business is concluded during the exhibition, placing ADIPEC at the very heart of international business of the global energy sector. Over 110,000 trade professionals attend ADIPEC, while 980 industry leading experts share their knowledge and understanding across the event's expansive line-up of strategic and technical conference sessions.
From 12 - 15 November 2018, Abu Dhabi will once more extend it's world famous hospitality as the industry reconvenes to drive and define the future of the industry.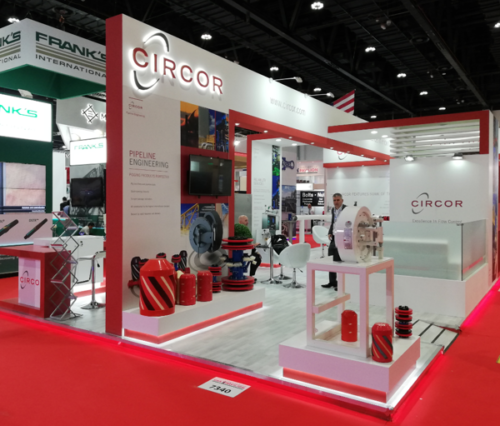 If you missed us at ADIPEC 2018, please complete the below form, and we will follow up with you: